May 12th, 2015 by Ron Branch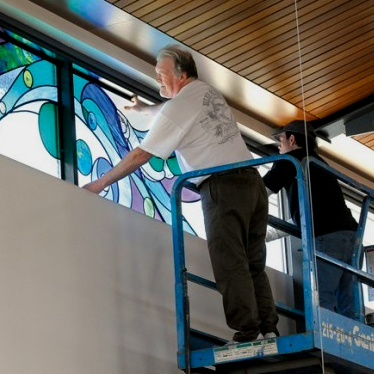 High on a lift with Chuck Franklin, installing his glass into the library in Lebanon Oregon in 2011.
It's a great example of Chucks outstanding abilities in design. I'll see if I can find a picture of the whole room – a beautiful color scheme, the abstract expression of a river, which flows in Chuck's recognizable whimsical line work.
It was a big job, 135 feet of stained glass. The project was funded by donation as a memorial to Judith Anne Nichols. Here is a link to a nice write up about it by Alex Paul in the Albany Democrat-Herald .